A month ago I was approached by representatives of the Purdue Pre-Veterinary Medical Association, with a request for a new website. We looked at their old one, which was poorly designed, but also just broken, almost completely. From it though, we pulled out what was wanted by the client. I came up with a few designs, and they picked.
The general concept was a large central rectangle with rounded corners, surrounded by circular button links, one for each page. When on said page, the buttons would extend somehow to touch the central container.
Early Concept: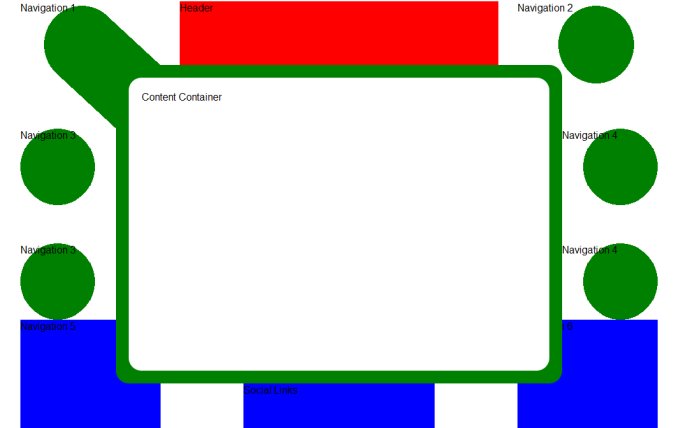 At the beginning I was thinking that the connection would appear on hover, as a different color (back when everything was one main dark teal color). But I didn't like it and I switched over to more of a subtle highlighting effect for hover, as well as a 3D active effect when clicked. To emphasize the pages, I switched to having each one be a different color.
One thing that I did which I don't really like is make extensive use of images for backgrounds. I wanted the website to be cross-browser compatible, and for rounded corners, images are the only way to do that. IE doesn't play nice with rounded corners, at all; no workarounds.
Last night I moved the site over to the PPVMA server, and it's now online. The pages for constitution and opportunities are still empty, because they don't have that information yet, but the site overall is completely finished.
Link