This week has been the busiest all semester. 4 midterm exams, 2 quizzes, and several homework assignments. Throw in a good 7 hours of driving and an interview, and it makes for very little free time. But I made it through, and classes got out at 2:30 today, so I had some free time to finally work more on the homepage to Catstache Design. Granted, my graphic designer partner is suppose to be doing said design, then handing it off to be to build, but she's been even busier than I have, and I was never one for patience *laugh*.
So, below is the first (4th, but first that it decent enough I'm willing to share) iteration of the widescreen version of the homepage.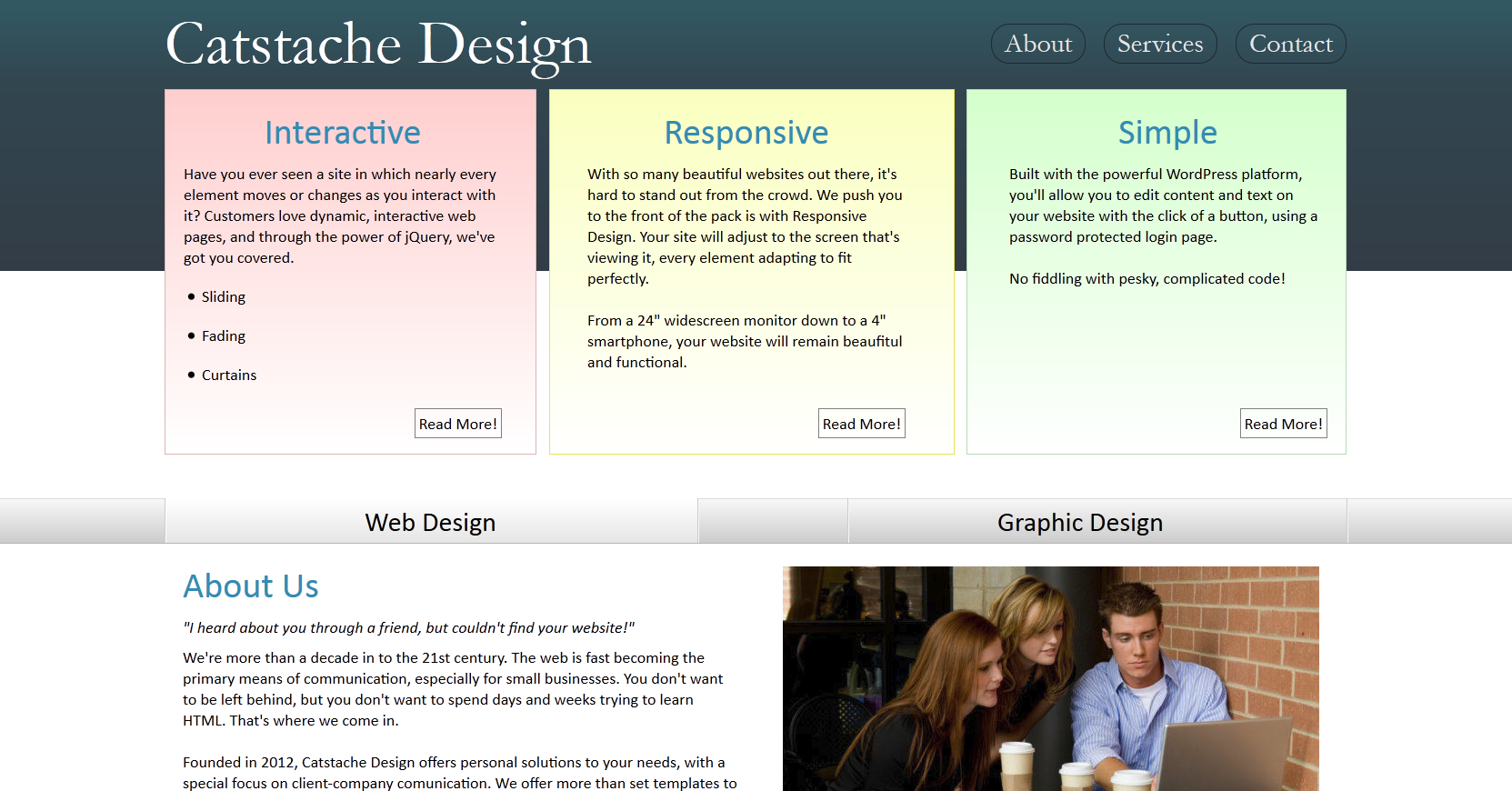 I'm not really satisfied with bar that crosses the screen mid page; the coloring of it. It's basically a tab bar to change the box above to different panels, so we can hold more information. I'll hopefully be able to run it by the partner and get some suggestions. Any thoughts of your own? Let me know in the comments.